Honest and Professional Automotive Repair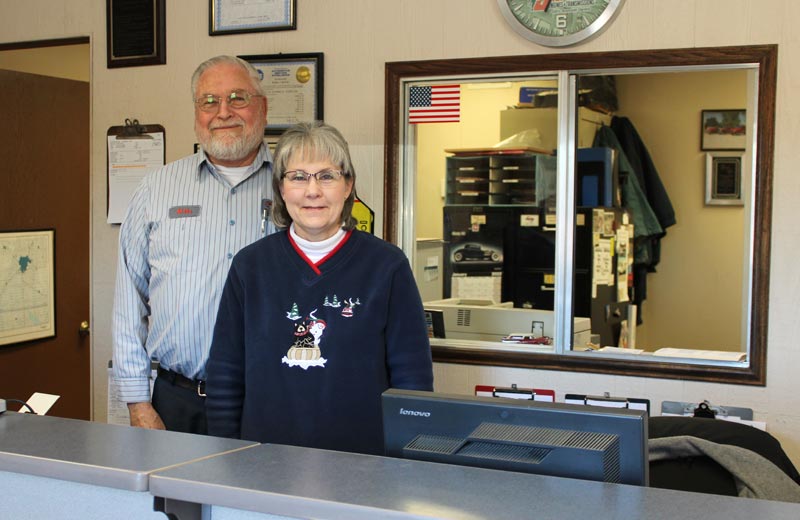 Mike's Auto Service has been providing quality auto repair in Hutchinson, KS, since 1978.
Mike and Cindy Ratzloff have been in business since 1978 serving the Hutchinson and surrounding area for auto repair and towing services. Mike got his start working at the local Chevrolet dealership then a Texaco station and decided to start his own business in 1978 at the current location on Plum street. At Mikes Auto Service we are known for our personalized service and fixing the vehicles like they are our own. We provide clear communication from the beginning! We will diagnose your vehicle and prioritize the repairs that are needed for you.
Highest quality automotive workmanship
At Mike's Auto Service, we care about providing you with the highest quality workmanship. We offer full service to keep your car roadworthy and reliable. From changing oil to running engine diagnostics, repairing brakes, and replacing transmissions, you can save time on the maintenance and mechanic services you need. Our auto mechanics fix automotive issues right the first time. That's why we back our work with the O'Reilly Certified Auto Repair Nationwide Warranty. Drive confident with this 36-month/36,000 mile nationwide warranty on labor and repair—plus 24-hour roadside assistance—included with your qualifying automotive service. From electrical system repairs and exhaust work to brake service, steering and suspension system repairs, and timing belt replacement, our ASE certified mechanics are here to help. They are trained to accurately diagnose and repair many makes and models—gas, diesel, or hybrid—while providing you with honest customer service. At Mike's Auto Service, your safety and your vehicle's health are our top priorities. That's why we use only the best products in our repairs, like JASPER engines and Interstate car batteries.
We're proud to serve Hutchinson, KS and surrounding areas. Come visit our expert mechanics at our location in Hutchinson to experience our wonderful customer service and vehicle repair services.
All of our technicians are experienced and certified, and they continue their education to stay up-to-date on the latest techniques available in repair. At Mike's Auto Service, we use the latest state-of-the-art technology.
Trusted and Reliable Auto Repair in Hutchinson, KS
Our auto repair and tire shop is open Monday through Friday 8:00 AM – 5:30 PM and closed Saturday and Sunday. Call today for an auto repair estimate. We offer after-hours towing. Mike's Auto Service is proud to be the trusted name in auto repair for over four decades and counting.